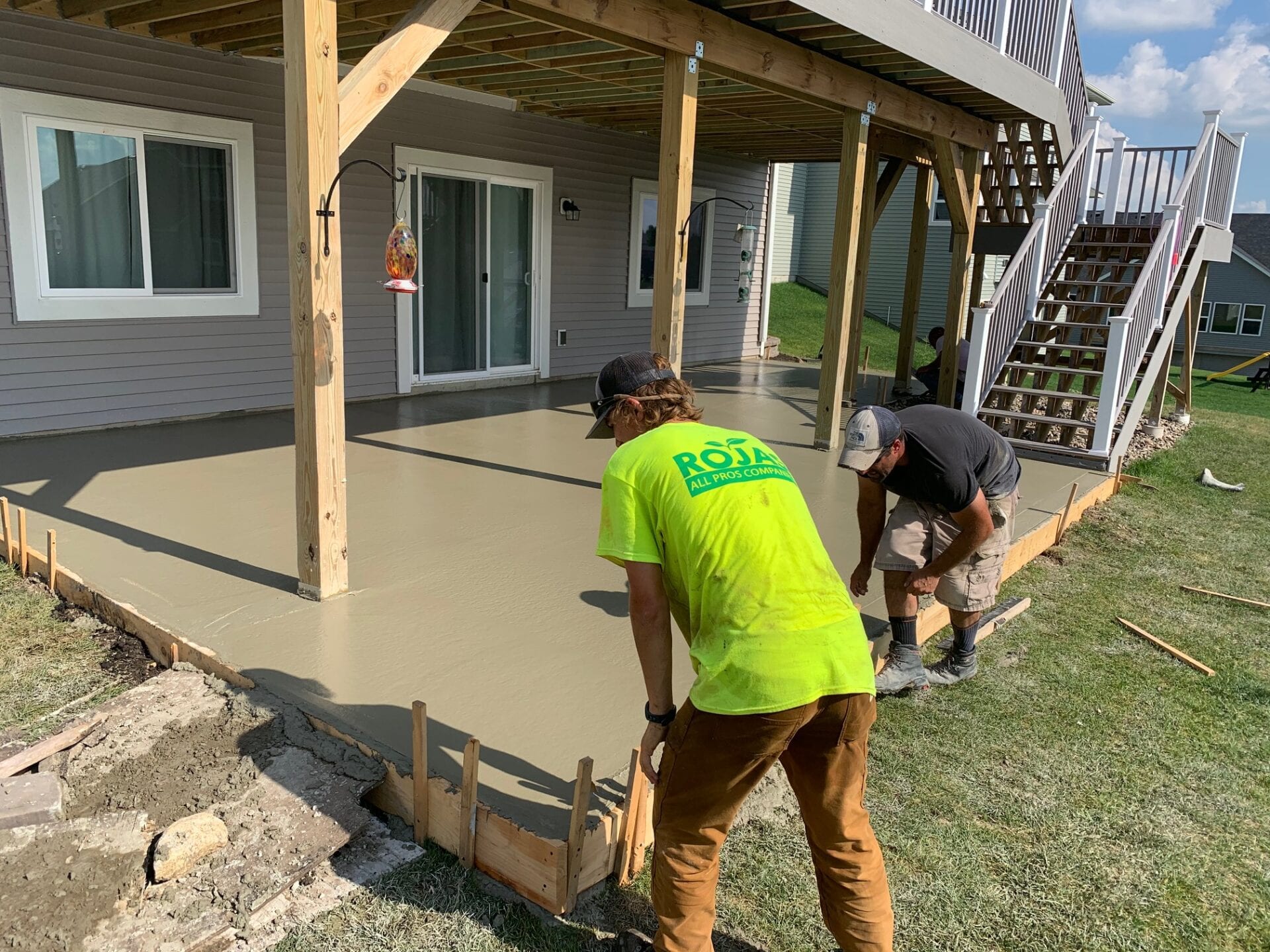 You can count on us if you need help with any of the following:
Dedicated and Trained Installation Crew
Our committed and highly trained employees have many years of combined experience in handling concrete flat work projects. They will make it their priority to take care of your concrete needs in a prompt and professional manner, thinking and acting strategically to turn your envisioned project into reality.
At Rojas All Pros Companies LLC, we understand that it takes more than just tools, materials, and experience to deliver the outstanding results our clients deserve. Our team is also committed to providing unsurpassed customer service, ensuring that your concrete project will be completed on time.